Services
Design Services
Westvent not only supplies standard products, we specialize in creating custom solutions for your HVAC problems. Our products have been installed in the Arctic North and 5500ft below ground in Potash mines so we will work with you to create a custom solution for your application. We can also provide the following:
Computer Aided Drafting and Design including 3-D Models
As-Built Drawings
Assembly/Installation Drawings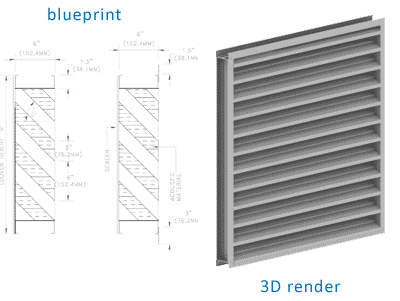 Construction and Delivery
Westvent is the only leading manufacturer of HVAC products that provides the strength of all-welded construction on all products. We can provide the following coatings to the louvers:
Special protective coatings
Anodized
Baked Enamel
Industrial Acrycoat
Powder Coating
Duranar/Kynar Finishes
We can also make products out of Stainless Steel and can passify upon request.
Westvent is licensed to distribute Belimo actuators and with that we can offer the complete package of manufacture, assembly, and testing of dampers. Westvent can supply other control-related products and accessories.
The final stage of your product is the shipping stage, and this is often where the most damage can occur. This is why Westvent takes pride in custom-building crates for all your products to minimize the chance of damage occurring. This final stage sets us apart from the competition and saves you the hassle of having to worry about damage during shipment.